Overview
This striking South Dakota landscape boasts a maze of buttes, canyons, pinnacles and spires. Skeletons of three-toed horses and saber-toothed cats are among the many fossilized species found here. Wildlife abounds in the park's 244,000 acres and can often be seen while hiking, camping and traveling the Badlands Loop Scenic Byway.
Pile in for an unforgettable scenic drive through Badlands National Park. Be prepared to break for multiple vacation photos.
Explore trails and monuments that are millions of years in the making. Get up close to the painted landscape on hikes ranging from flat stretches across prairie to uphill climbs through the Badlands formations.
A Rugged Divide
The Wall formation stretches 60 miles, revealing sedimentary rock layers exposed by eons of erosion. A number of overlooks show off panoramic vistas where the surrounding grassland takes hold.
Spy Pronghorn Antelope, Bighorn Sheep and Buffalo
Take the Sage Creek Rim Road into vast grasslands to watch many kinds of prairie animals in their natural habitat beyond National Forests.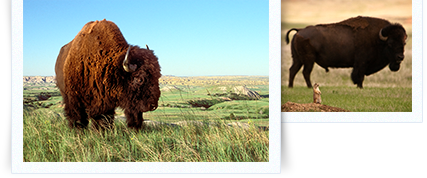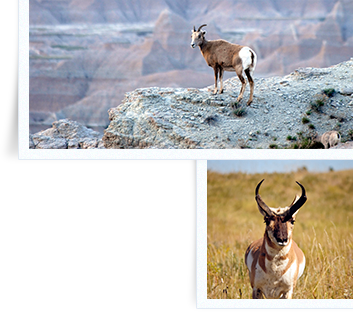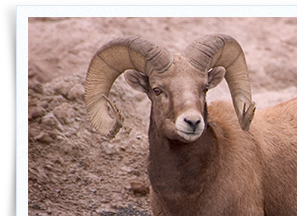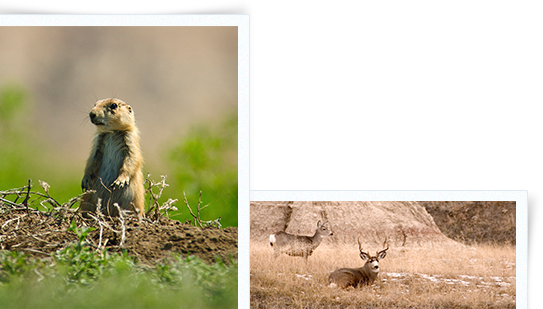 Take The Next Exit
Sip on free ice water at the world-famous Wall Drug Store in nearby Wall. Near hotels, explore this sprawling roadside attraction on your way to the Black Hills